Cultivating Fruitful Soil
Soil which bears good fruit typically needs some effort at cultivation. It will likely benefit from the addition of nutrients and organic matter. It will also need to be tilled.
The same is true if our churches are to be places of fruitfulness. In our Reconciling Mission programme we highlight the benefits of mapping and understanding the local neighbourhood and community, and the importance of listening to our neighbours. These will be important steps in preparing the ground for us to be fruitful, ensuring that we have a thorough understanding of the soil in which we're located. Listening out for the hidden treasures that our neighbours hold will ensure that fruit emerges which is mutual and respectful. And if we can find ways to work together in genuine partnership with others, these will multiply our fruitfulness.
We wonder what you see as key to enabling your church to be fruitful in the local community?
Below, we're glad to offer the latest news about Reconciliation Initiatives (RI), and opportunities for you to connect with our offerings. May you find ways to be fruitful for God's kingdom.
Reconciling Mission programme: Recruiting a 4th Cohort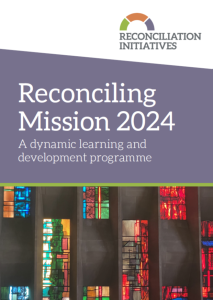 We've now launched the publicity for the next Reconciling Mission programme, to recruit a 4th cohort to begin in April 2024.
We commissioned a beautifully designed brochure to set out what the programme offers, and this was recently sent out to Bishops, Deans and Directors of Ministry in dioceses across England, Wales and Scotland. You can also read the full details of the programme here.
Senior staff are being encouraged to sponsor a group of five participants from their diocese. We hope to see four diocesan groups forming the next cohort in 2024. We've set a deadline of mid-October for senior staff to make a decision. And, if there's sufficient demand, we have scope for a fifth cohort to begin the Reconciling Mission programme in October 2024.
For those wanting further information and a chance to ask questions, there'll be an online seminar for senior staff, such as Directors of Ministry, on Wednesday 30 August or Thursday 7 September, both at 10am. Please contact our Director, Alastair McKay, if you or a colleague would like to attend.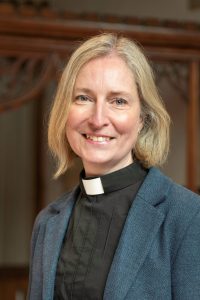 One participant from Southwark Diocese, in our third cohort, has been Anna Eltringham, recently consecrated as the Bishop of Ripon. As she stepped out of the programme to pick up her new role, Anna offered this lovely commendation:
"The Reconciling Mission programme surrounds participants with a faithful, loving and learning community to journey with. The content and organisation of the course is second to none. The new, bigger perspectives of how God might be working in the world and where we can feel empowered and strengthened to get involved both breathes new life into ministry and inspires fresh missional endeavour which soon begin to bear fruit. Being on the programme is truly a blessing."
Farewell to Barbara Macnish
We are sad to report that Barbara Macnish has needed to step down from her work with RI and the Reconciling Mission programme.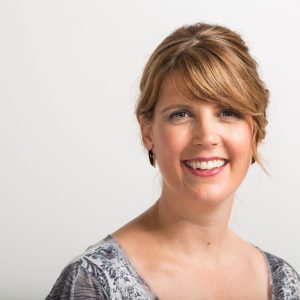 Barbara says: "I have some personal circumstances that require more of my time and energy than I have been able to give; and so I have taken the decision to step back from work to focus on the needs of my family for the foreseeable future."
Barbara has been a key colleague for our director, Alastair McKay, over the last couple of years. She's helped to plan and facilitate the residentials for the Reconciling Mission programme and has been a core facilitator of the ongoing Action Learning Groups. Barbara had also taken the lead on revising and relaunching the Reconciling Mission Network.
We will miss Barbara's creative energy, skilful facilitation, and gracious and encouraging spirit. We pray God's blessing on her and her family in this next chapter of their lives, with gratitude for all that Barbara has offered us over recent years.
Conversations have begun with a couple of potential candidates to pick up some or all of the role that Barbara has been fulfilling. We welcome your prayers for discernment in finding someone who is a good fit for RI and whose gifts can flourish in working with us.
Racial Justice Conference: 17 October 2023
Bookings are now open for RI's first Racial Justice Conference, on the theme 'Waking up to and addressing Whiteness in the Anglican Church'. This is being held at St Martin-in-the-Bullring in central Birmingham on Tuesday 17 October.
Download the Conference programme and book your place here.
Much of the day will involve conversations in small groups, as we look to learn from one another, and share insights and resources. However, we're delighted that Martyn Snow, the Bishop of Leicester, will be offering the keynote address. Bishop Martyn will be coming to us just after completing a sabbatical during which he will be taking time to read and reflect on inter-cultural relations. We therefore eagerly look forward to hearing from him, as well as to sharing with one another.
During the Conference, we will also receive an update on the implementation of the report From Lament to Action, when we will be hearing from Sharon Prentis, the Deputy Director of the Church of England's Racial Justice Unit.
Especially, if you're a white leader wanting to reflect further on how you can work with your own advantages – and how you can contribute to making the church genuinely inclusive of people of all ethnicities – we hope you'll take the opportunity to join us. Find out more here.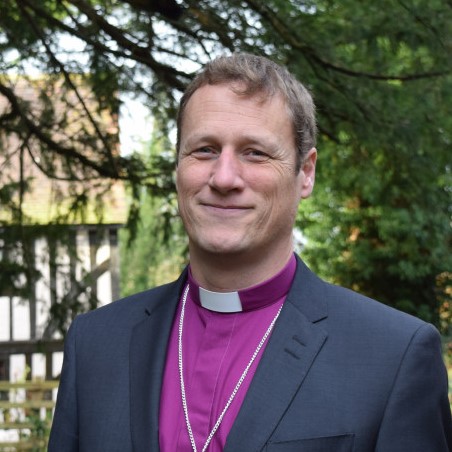 Reconciling Mission book: an update
Alastair McKay and David Brubaker have now been offered a book contract by Alban Books, part of US publishers Rowman and Littlefield. The book is currently titled Reconciling Mission, and sub-titled Growing the Kingdom and Revitalizing Congregations through Community Engagement. It will explore a number of different approaches to community engagement employed in North America and in the UK.
As groundwork for his writing, Alastair is embarking on a series of interviews this summer with: participants from the Reconciling Mission programme; members of Hodge Hill Church in Birmingham, as a case study in applying Asset-Based Community development; and hopefully a couple of churches in Durham Diocese which have participated in the Partnership for Missional Church process.
Prayer requests
We welcome your prayers for Reconciliation Initiatives. In particular for: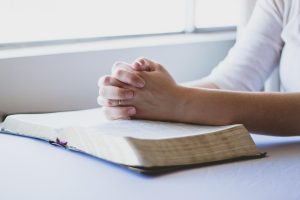 The development of a new seminar for Directors of Mission and Ministry and other senior staff, to help them better understand the Reconciling Mission programme;
Recruitment of suitable participants for RI's new racial justice conference on 17 October in Birmingham, and for all the arrangements;
New seminars being offered to diocesan Racial Justice Leads in June, to raise their awareness of the Being White programme; and
Recruitment of a couple of new facilitators for our Being White programme.
Thank you for remembering us in your prayers. May you be blessed as you join us in God's reconciling work.